Enonic version: 6.7.0
OS: Windows 7 / Chrome
I have a content-type with an item-set that includes an input of type HtmlArea. The item-set has occurrences set to minimum="0" and maximum="0". I create a content of said content-type with two instances of the item-set. I write some text into the HtmlArea in both instances ("section 1" and "section 2"):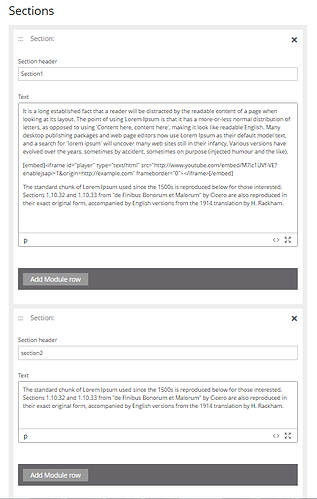 Then I want to move "section 2" before "section 1" so I use the drag-and-drop functionality. After this operation, all the content in the moved HtmlArea disappears: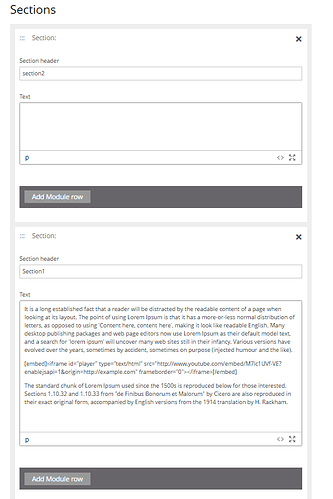 The HtmlArea in the moved section, where the content disappeared, is now locked and I can't edit it. However, if I click "save draft" and then refresh in the browser, the content in the HtmlArea is back.