Enonic version: YourEnonicVersion
OS: YourOS
Trying to run the './gradlew build' command on the coreui starter-pack. Get a build failure then.
What went wrong:
A problem occurred configuring root project 'coreui'.
Failed to notify project evaluation listener.
Could not resolve all dependencies for configuration ':webjar'.
Could not find org.webjars.npm:js-tokens:[3.0.0,4),[4.0.0,5).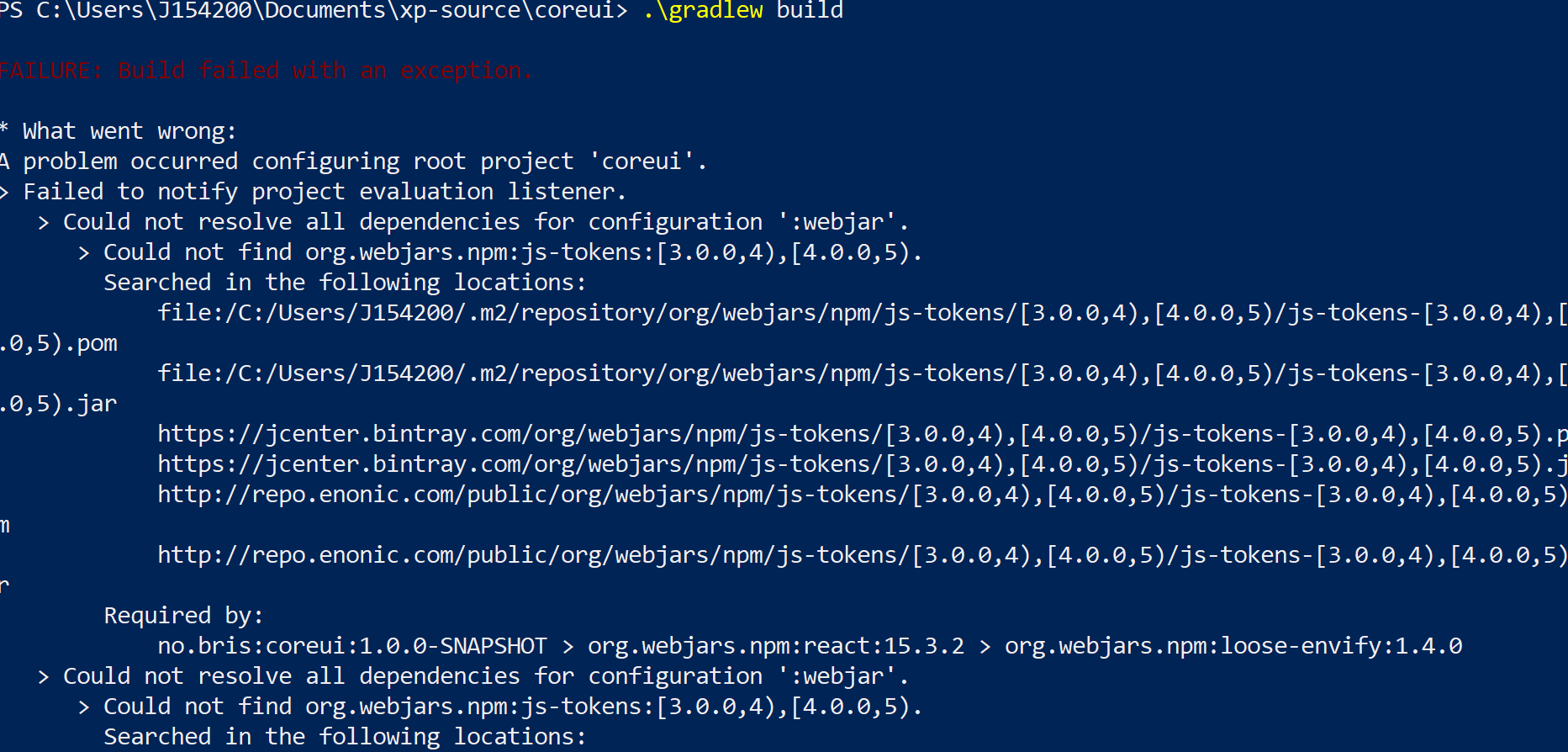 Some one know how I can resolve this issue?
Thx