Our content datamodel consist of several global attributes. Let's use "title" as example.
This global attribute is used in every content type, but in order to give the editor a better user experience we would sometimes like to alter the label shown above the field in Content studio.
For example; When title is used to describe a medicin, we would like the label to be "medication" (se screenshot below). When used for an employee, we would like the label to be "employee name". We could of course treat these at specific attributes and not global attributes, but doesn't want this since we want all these to be treated as "title" both backend and frontend.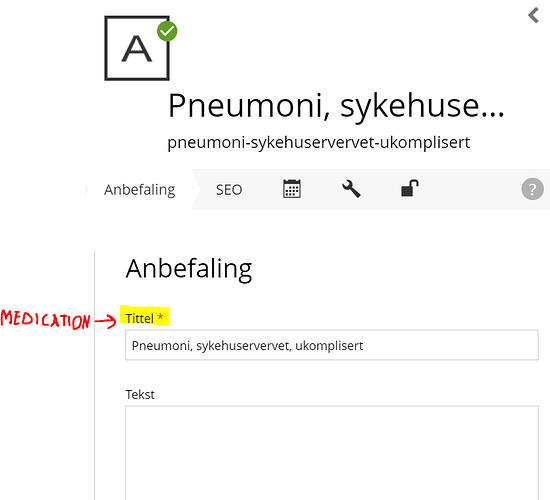 Is this something you would consider supporting?
Best regards
Lars Erik