Enonic version: 7.4.0-SNAPSHOT
OS: Windows 10
Hi,
I am having trouble with creating query with from/to parameters in angular that would get me data only from that period of time. Date is set in DB along with time, title, some text etc.
Request works fine, when dates are set firmly, but when i change it to parameters $parameter, request no longer works.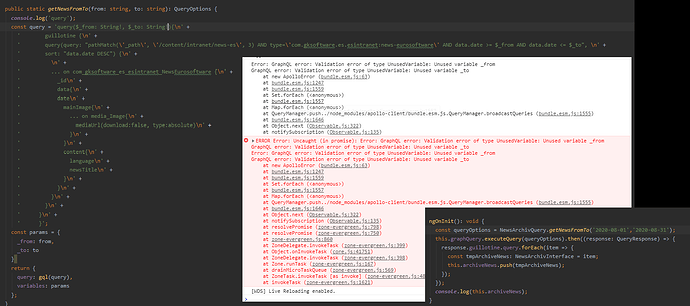 Is there any solution? Is my request wrong?
Thx,
Martin