Enonic version: 6.6.1
OS: Ubuntu
I am trying to import contents from the import folder upon installing a new jar in the server. I managed to do it in the pass but forgot what I did to get this to work. These contents are not imported when I install the jar in server.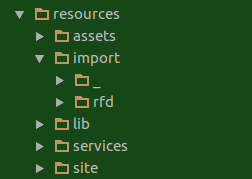 What am I missing here ? Should I include a Java library for this ?
thx in advance.
---