Enonic version: current
OS: MAC and WIN
I am preparing my production environment and test to create a xp-cluster in my Test-Environment (K3-Cluster on QNAP).
I successfully was able to deploy a single node configuration.
With the cluster-configuration I get the following error on all worker and master-pods
Unable to attach or mount volumes: unmounted volumes=[blobstore snapshots export], unattached volumes=[kube-api-access-dhp98 config extra-config deploy index blobstore snapshots export]: timed out waiting for the condition

I have no error on the persistent volumes and persistern volume claims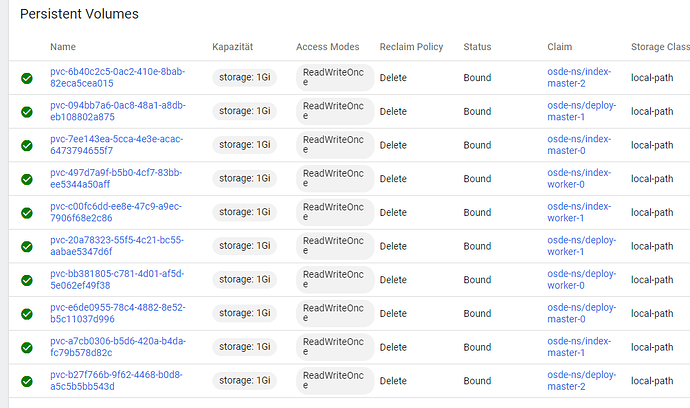 I have NFS-Service on the Host and also the nfs-server-nfs-server-provisioner running.
Any ideas what I am missing ?