Last Week
Bouvet - one of our partners - launched their brand new Norwegian and Swedish websites on Enonic XP last week. Big congratulations, it is looking really good!
Also us at Enonic did some website building of our own. We launched the English version of Fru Haugan's hotel website. And we even did some polishing on our own website, adding an all new "Feature" page to the developer tour.
With Enonic XP we begin to close in on a feature freeze for 6.11, which means you might get to taste the first beta in the coming weeks. We're also in the works of changing from AGPL license to GPL license. More on that in the near future.
We also launched the Office League Progressive Web App. Read more about it in the Market-section a bit further down this page, and be sure to spend a few seconds watching our freshly brewed Foosball video.
If you're deep into studying, or checking out, the cool CSS Grid specs, you might wanna take a look on the all new size unit "fr" - fraction.
Happy foos-ing!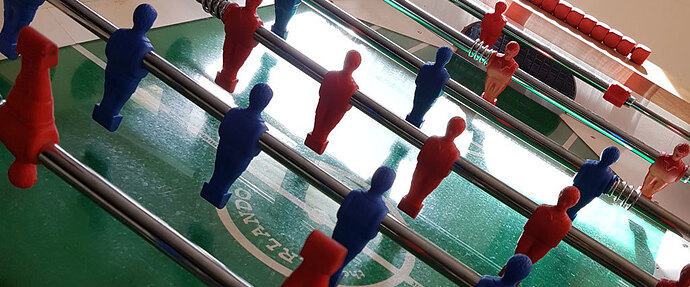 ---
Enonic Releases
No new releases last week!
---
Enonic Market
Our Market had two updates last week.
Our very own PWA Office League was tagged and launched during the NDC conference in Oslo. We brought a few foosball tables there and showed the crowed how to play (and track all your games, in style - with any device). Wanna see how we did it? Check out the source on Github and dive into Service Workers, GraphQL, Angular2, and more!
Last but not least, Data Toolbox version 2.0.1 was released with some enhancements to the way you sort and filter nodes. We advice you to upgrade.
---
Events
The following events are planned so far, and quickly approaching:
Digital Project Managers - London: we're co-hosting this meetup in London 27th of June, it's all about PWA.
After the summer we look to hold a few of our inhouse meetups:
XP for web editors: meetup planned for September this year, stay tuned for details.
XP for developers: September 27th, agenda coming later.
---
Training
We provide professional training for developers, editors, and marketers. These classes are planned so far, sign up!
Need custom training, or on other dates, just contact us!
Don't forget to get yourself certified as an XP developer!
---
See you next week!