Last Week
Welcome to a shock loaded Last Week. We've not only made a first beta available, we also attended a Java conference, and pulled off a breakfast seminar for editors using Enonic XP. Keep reading.
The offices was rather empty on Wednesday and Thursday after lunch, as a lot of our developers attended the Java event of the year in Oslo - JavaZone. There they got to see some interesting talks, visit some amazing stands, and eat a lot of good food.
Thursday morning, however, the offices were filled with more people than usual. We pulled of our 3rd meetup (or breakfast seminar) for web editors, almost 50 of them filled our offices. Bouvet (in Norwegian, English site available) came and showed how they built their website in XP, and in a daring move gave 1100 staff members editing capabilities! Kopinor (in Norwegian, English site available) also showed how they did cross-publishing and managed three websites in one system. And as usual we also teased the audience with a lot of the features to come in XP.
Last week was also busy for our customers and partners. The Norwegian Meteorological Institute (in Norwegian, English site available) launched a redesigned website running Enonic XP. Norway Post, the largest employeer in Norway, also launched a brand new search that sports some pretty fancy backend solutions running on Enonic XP. Not only that, but they also launched the Swedish Bring website on Enonic XP.
Enonic staff wasn't resting either, on Friday we pushed the first beta of 6.12. Please take it for a spin and report any bugs.
Enonic is hiring! We need to grow our team in Oslo with a Partner Sales Manager.
By popular request, we also expanded the ways to get in touch with us. We now run a community driven Slack channel for developers and editors to connect directly with us, and each other. Come and chat with us!
Further reading
Here's some interesting articles popping up last week, related to Web Development in general.
Last week yours truly and the CTO of Enonic spoke to 100 students at the Oslo and Akershus University College of Applied Science (in Norwegian, English site available). When we asked them if they knew what GraphQL was, only two students reluctantly raised their hands. Are you also sharing the feeling of those other 98 people? Do read this fine article giving you a smooth start with GraphQL.
Enonic staff, me included, attended NordicJS in Stockholm, Sweden, two weeks ago. One of the speakers gave some very interesting insights into which JavaScript frameworks to focus on, based on yearly statistics - The State of JavaScript. Fuel the Angular versus React battle with some actual numbers.
If you're already overwhelmed by JavaScript frameworks, have some more! Best of JavaScript hands you them all, but by pulling the amount of weekly stars from Github you at least see what is hot and not.
In the ever growing world of Progressive Web Apps, Windows have now cemented their dedication to PWA for the next year. In 2018 they will index any PWA out in the wild straight into their Windows Store. This is a major game changer, and something we most likely will see other app stores do in the near future.
Send me a private message if you happen to stumble over something interesting this week.
---
Enonic Releases
Enonic XP 6.12 is in feature freeze. Thus, it's time for a beta release (that will be followed with numbered betas until all known bugs are fixed, then we release our first Release Candidate, and keep at it until all bugs are squashed).
6.12 sports a lot of new cool things, as well as roughly 40 bug fixes. Here's two screenshots from how we improved the ImageSelector by allowing a tree structure way of navigating to your images of choice, and how we improved the UX in the "Create New…" Wizard in the User admin tool.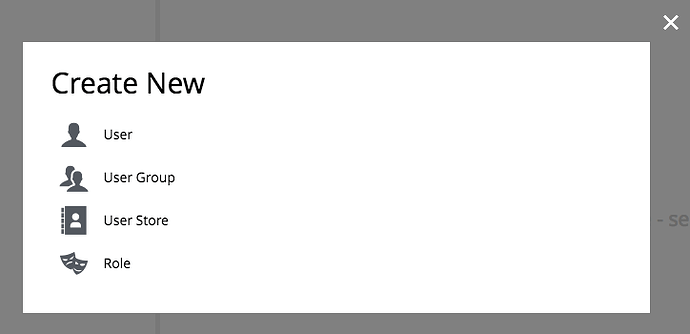 ---
Enonic Market
Enonic Market served many interesting updates last week.
As mentioned last week, we released the first take on Headless CMS with our Guillotine app. Add that to your site to expose a GraphQL interface for all your content data.
We also welcome Qbrick to the Market. Their powerful video platform is now pluggable in Enonic XP thanks to the Qbrick library. You can also take the Qbrick demo app for a spin to see how it looks.
Handling push notifications (because you are building PWAs right?) in Enonic XP is now way easier. The notifications library handles the backend part of push notifications.
---
Events
The following events are planned so far, and quickly approaching:
---
Training
We provide professional training for developers, editors, and marketers. These training events are planned so far, sign up!
Need custom training, or training on other dates, or other locations? Contact us!
Don't forget to certify yourself as an XP developer!
---
See you next week!