Last Week
Last week we released 6.15.2, a fix-release addressing a few minor bugs. This week we'll be releasing 6.15.3, addressing a couple of additional ones. As usual, upgrading to fix-releases is just a matter of starting the new server using the same $XP_HOME.
Last week's "Last Week" had to wait, we were a bit to busy traveling around the country to hold Enonic XP training. We'll continue this the coming weeks, and we often see that we need to set up additional training courses. So don't hesitate to contact us about training! Speaking of training, tomorrow we have our PWA developer training, excellent for anyone that is yet to start building their first PWA.
If your into 7.0-news, you should read our PAB-minutes report from last week, it contains a summary of the features and improvements we will focus on for this year, and the following one.
Currently I'm working on the final cut of a new 6.15 promo video. We weren't happy with the sound or image of the first one, so we decided to re-shoot it. Thankfully, this time @eno (Espen) and @bhj (Bjørnar) helped me with their amazing sound and video-skills (and recording gear). It didn't take much time to re-shoot, so you'll see the new video during this week.
UPDATE: New 6.15-video is out now! It's now down to only 4 features, 3.5 minutes, and much better overall.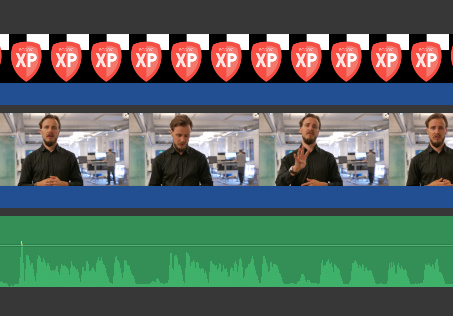 We're recruiting!
Today, our latest star signed with us, Persijn. He'll join us as a JavaScript developer, ready to become the next Enonic XP expert. We're also on the hunt for Java-developers, two of them actually - one senior and one regular. Read more about the positions on our career-page.
---
Enonic Releases
Our latest release is Enonic XP 6.15.2!
As always, we appreciate feature requests and bug reports here in the forum and/or on our Github page for XP.
---
Enonic Market
Enonic Market had these updates last week:
Corporate Theme 1.1.4 - Introduce two new Layout components, and UX improvements to all Layout components.
---
Further reading
Here's some interesting articles that surfaced last week, related to the web in general (not only development).
Send me a private message if you happen to stumble over something interesting this week.
---
Events
The following events are planned so far:
---
Training
We provide professional training for developers, editors, and marketers. These training events are coming up, but more are available! Need custom training, or training on other dates, or other locations? Contact us! We're currently travelling to Hamar for a full set of custom training courses, and doing developer training online.
Don't forget to certify yourself as an XP developer!
---
That's it for now. Stay in touch with us here in our forums and on our open Slack channels.
See you next week!