Last Week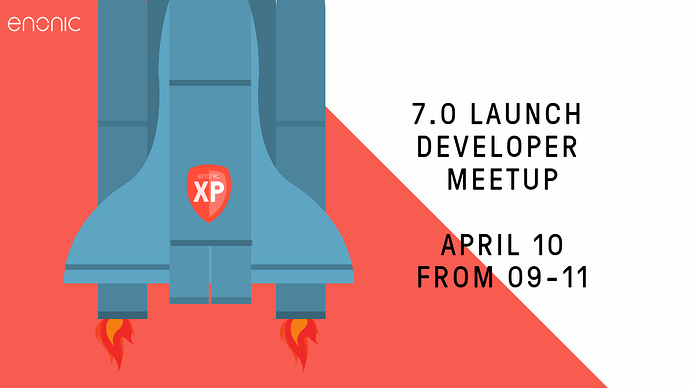 In my 6+ years with Enonic, the release of 7.0 is the biggest event yet, only challenged by the 5.0-release way back in 2015. We've now set up a XP7 developer launch-meetup (at breakfast-time) celebrating and embracing the release of XP7. It will be held on the 10th of April. Be sure to sign up as seats might be limited. We'll show you everything new with XP7 from a developers perspective, we'll introduce you to the brand new CLI, and much more! We're currently working on the agenda, but developers wouldn't want to miss this.
While talking about the 10th of April, we're also hosting the PWA meetup that evening, sponsoring with food and drinks. Don't miss to sign up for that too.
Psst! Know any Java-masters? Send them to our career-page.
---
Enonic Releases
Our latest release is Enonic XP 6.15.6!
As always, we appreciate feature requests and bug reports here in the forum and/or on our Github page for XP.
---
Enonic Market
Enonic Market had these updates last week:
---
Further reading
Here's some interesting articles that surfaced last week, related to the web in general (not only development).
Send me a private message if you happen to stumble over something interesting this week.
---
Events
The following events are planned so far:
---
Training
We provide professional training for developers, editors, and marketers. These training events are coming up, but more are available! Need custom training, or training on other dates, or other locations? Contact us!
Don't forget to certify yourself as an XP developer!
---
That's it for now. Stay in touch with us here in our forums and on our open Slack channels.
See you next week!