Last Week
Enonic XP 7 is just around the corner. I've already been busy for four days in a row training content managers and editors in XP7 and the updated Content Studio (now available as a stand-alone app from our Market).
Tomorrow - 10th of April - is the time for our Developer Meetup. We'll show you how to install the Enonic CLI and get up and running with development in XP7, and we'll also show you how to upgrade an Enonic App from 6.x to 7.x.
XP7 has now reached Release Candidate status, meaning it is very close to completion and we're just working on the last few bugs. You can find the RC1 using our CLI, or on our repo. Since Content Studio is now an app seperated from XP core, we'll be able to update it much easier than before.
I'm also working on a XP7-video, that even though slightly delayed, will present the features of XP7. Here's a glimpse from the cutting room (work in progress, still a way to go until we're gold).

Psst! Know any Java-ninjas? Send them to our career-page.
---
Enonic Releases
Our latest release is Enonic XP 6.15.6! There's also work being done on a 6.15.7 version, coming soon.
As always, we appreciate feature requests and bug reports here in the forum and/or on our Github page for XP.
---
Enonic Market
Enonic Market had these updates last week:
Discussion 1.1.1 - Bugfixes and refactoring.
Very soon we have some exciting news around ReactJS and XP … be sure to watch our market!
---
Further reading
Here's some interesting articles that surfaced last week, related to the web in general (not only development).
Send me a private message if you happen to stumble over something interesting this week.
---
Events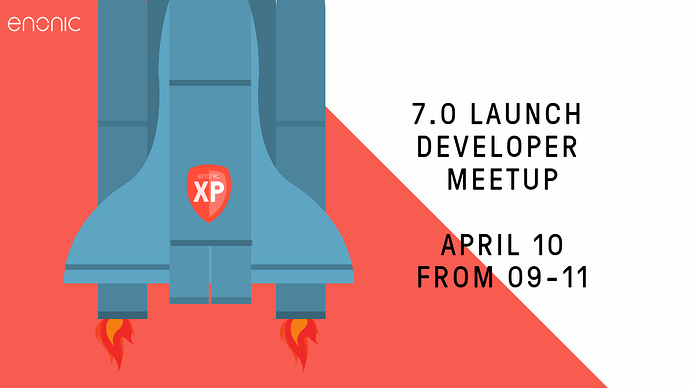 The following events are planned so far:
---
Training
We provide professional training for developers, editors, and marketers. These training events are coming up, but more are available! Need custom training, or training on other dates, or other locations? Contact us!
Don't forget to certify yourself as an XP developer!
---
That's it for now. Stay in touch with us here in our forums and on our open Slack channels.
See you next week!