Enonic version: 6.6.0
Hi! I'm trying to create a set of new macros to share across projects and I see some issues to have this working fine. First, a macro can't hold the "HtmlArea" input type, so, if I want to get a styled box containing a text, it won't work, and if I add this element type, it is rendered as an ugly and simple "TextArea" element, as you can see on the attached picture: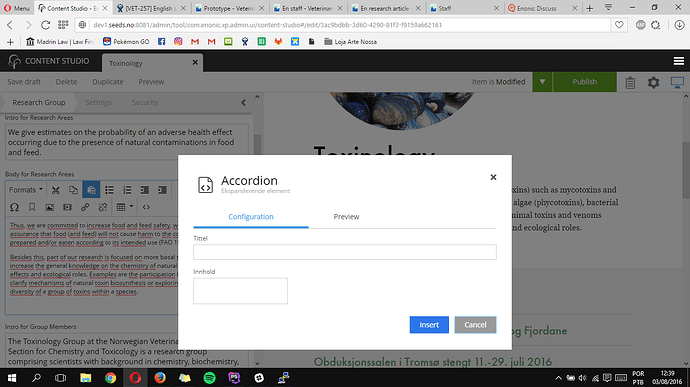 Also, I can't use "Item Sets". Suposing I want to create an accordion element, that will handle some sets of Title (which is shown when the accordion is collapsed) and Content (to show when expanded). If I set the minimum occurencies to 0, the button to "Add Expandere Element" is show, but without any action when clicking on it.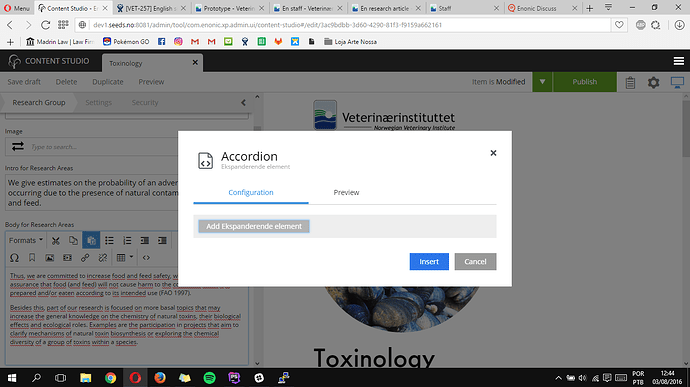 But, if I set this minimum occurencies to 1 or more, this is the how the macro editor behave: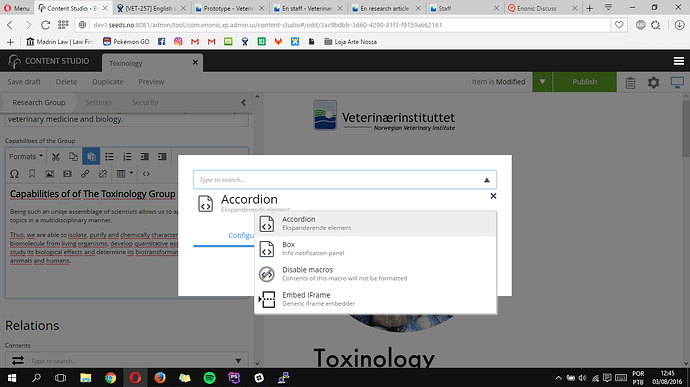 Any tips on how to solve this or if there's a estimated time to solve this issue?