The wait is over!
After 547 days of developement we are pleased to announce the first official release of Enonic's integration with Next.js framework.
Next.XP is a combined toolkit that provides an opinionated framework for bulding Next.js websites with Enonic as the headless CMS back-end. Next.XP gives developers the best front-end-framework, while editors can enjoy a familiar content creation environment using visual page builder, tree structures and much more.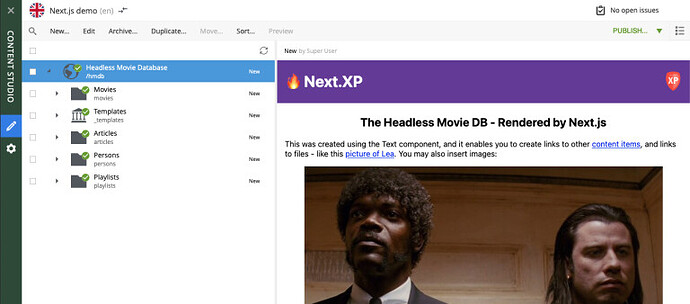 The essential ingredients are:
Hope you will like it as much as we do!
All feedback appreciated.