1
Enonic version: Enonic XP 6.14.1
OS: Windows 10
Hi,
I have created a service to send emails and the code is: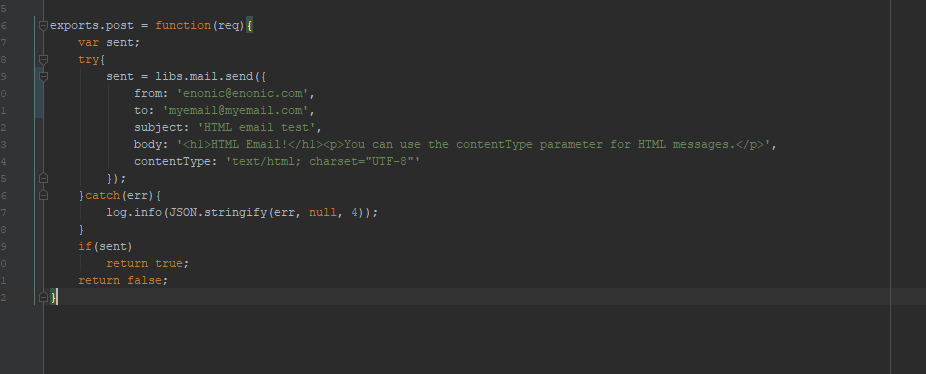 When I call the service from a controller it does send the email ( it receive the email very quick) but the app completely stops and it never returns to the controller. It doesn't throw any error so I don't know what's going on. Am I missing anything?
Regards.