Enonic version: 7.0.2
OS: Ubuntu 19.10
I am trying to build some unit tests, but whenever I have the import of some native libraries (like contentLib and nodeLib, for example. Please see the imports in the first image) from enonic in the controller to be tested I have problems like the one shown in the image.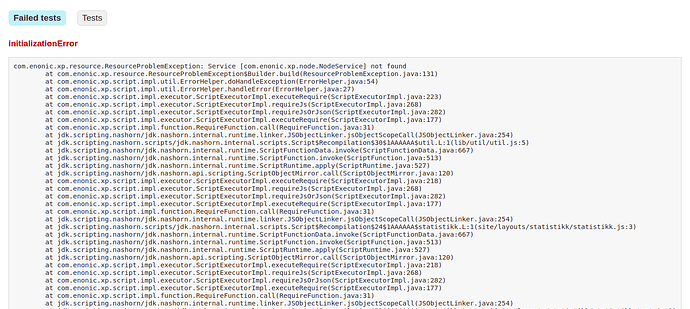 Is there anything that can be done so that I don't get this error?