Enonic version: 6.4.3
OS: Ubuntu Server 18.04.2
Hello there Enonic community.
Today I'm writing to you asking for some help. This is the case: Currently, we have a web application that which purpose is to handle more than 2000 connections but for some reason, the sessions do not expire consuming the resources of the server.
My question regarding this situation is, do you recommend some special server configuration o settings management for an Enonic application that was created to handle that amount of incoming connections. Keep in mind that the server specifications are capable to manage that traffic, the problem is with 100 sessions the memory is totally consumed. Also, our server is hosted by Azure. If is there another information that you may need please don't hesitate and ask for it

In addition, do you know how to set up the blob storage configuration in order to implement an auto-scaling model in our server to prevent these scenarios?
This is a screen capture ofthe sessions that colapse the server memory.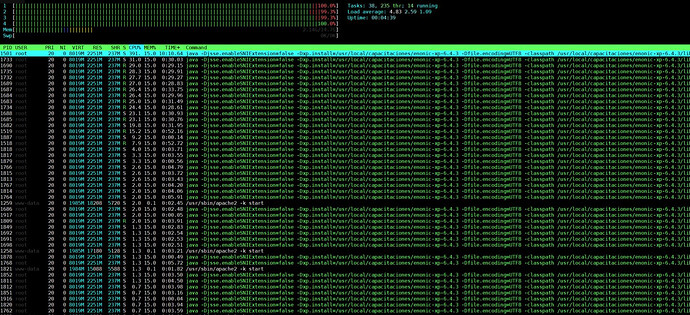 I'm having troubles right now, I appreciated any comment that you may have to solve this.
Regards.