Hi everyone, I can see that this has been discussed before, and is a locked thread: Scheduling new versions of an existing page - Enonic Discuss
But I'd like to add this topic to highlight that we need this feature, and we have been waiting for it since we started using Enonic a couple of years ago. As far as I know, it has been said for a while that this feature is coming.
This works for new or unpublish elements: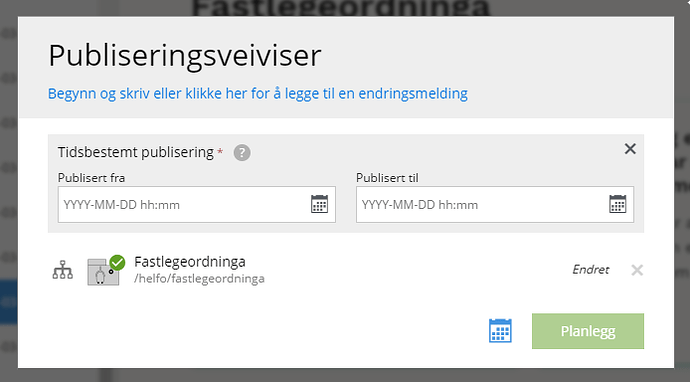 Do you have a timeframe of when we can expect to see this feature?
Regards,
Lars
But we need to be able to set schedule for new items,