Enonic version: 7.12.2
OS: Linux
Hi,
After the report I made about missing events, we were suggested to upgrade the servers to the latest XP version. However, after upgrading the first (Test) environment, the customer complained the xdata pieces were reordered, in a way they didn't like. Since there's a lot going on on that server, we decided to wait until the next server was upgraded.
Today, the Staging's environment was upgraded to 7.12.2. The customer already pointed the xdata there is now in a different order than before (7.10.3) and asked to fix it. As far as I know, we can't sort the xdata, can we somehow?
Image from the customer: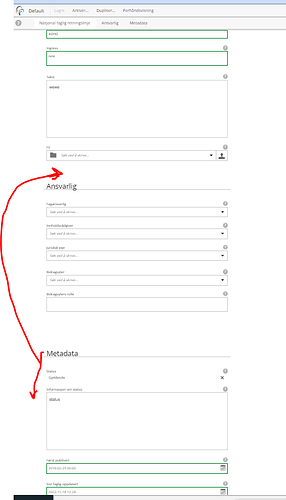 The main app's xdatas in site.xml: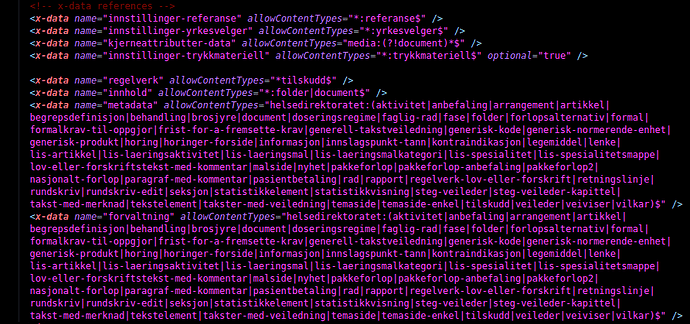 PS: forvaltning is displayed as Ansvarlig in CS